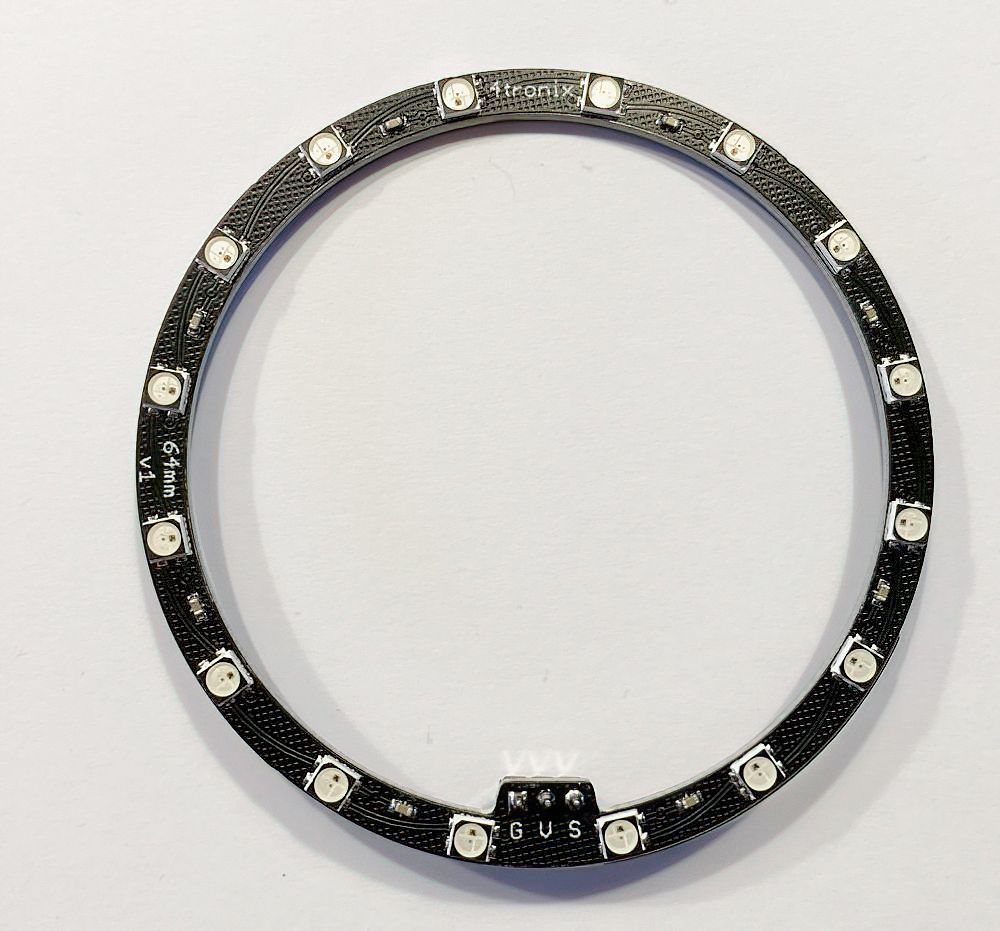 Afterburner LED Tailpipe Ring for 64mm EDF Jets
AfterBurner Tailpipe LED Ring 64mm

This LED ring has been specifically designed to act as an afterburner tailpipe ring for 64mm EDF jets.

The ring itself comprises 16 fully addressable RGB LEDs that can each have any of 16 million colours (though you'd be hard pressed to tell them all apart!).
The inner diameter is 58mm, with a small tab for the servo-style connection to your controller. This is the same diameter as the tailpipe exit from a 64mm EDF unit

The outer diameter is only 9mm more at 66mm, making the ring only 4.5mm wide. This makes it ideal to fit directly to the back of an EDF jet RC plane as it won't impact either the internal or external airflow.
Use a long servo extension through the inside of the jet to the controller near the receiver. Our single channel LED controllers are designed specifically to drive these rings and will change the LED display with the throttle setting (using the default firmware)

Specification
Operating Voltage: 3.5 - 5.5V
Number of LEDs: 16
Internal Diameter: 57mm

External Diameter: 66mm
Weight: 6g
In the Package
Assembled LED ring for 64 mm EDF Jets

Related Products

Long servo cable Female-Female to connect from controller to LED ring

Single Channel LED controller

---
More from this collection