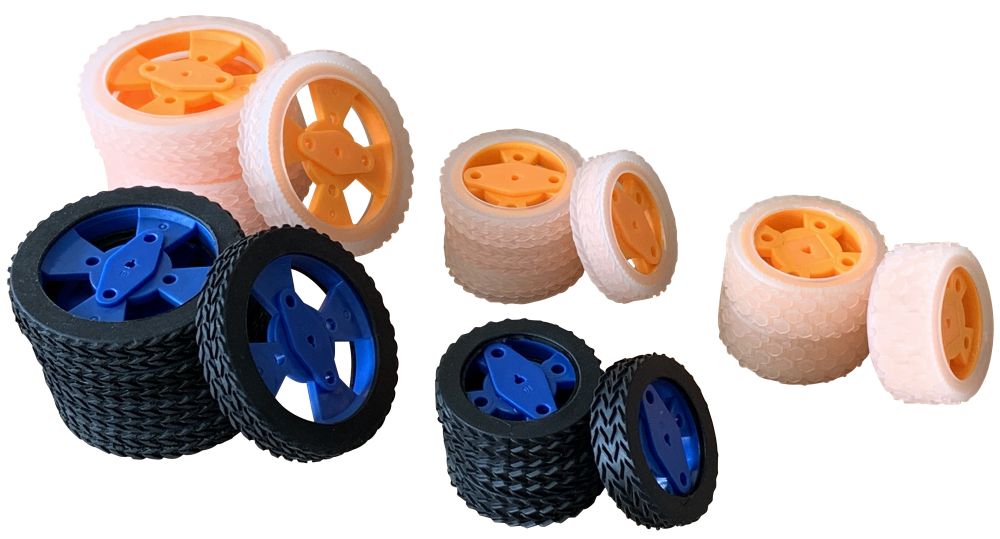 Grippy Wheel for N20 Metal Gear Motors Various Sizes
Stock: 22
Single Wheel for N20 Motors
These super grippy wheels are available in various diameters, thicknesses and colours. They all comprise a single moulded plastic wheel, with a fitted rubber tyre.
The centre of the wheel has a fitted adaptor for 3mm D-type shafts as used in our N20 micro metal gear motors.

Blue wheels come with black tyres
Orange wheels come with translucent tyres.
70mm radius wheels are 61mm without the tyre
48mm radius wheels are 41mm without the tyre
Small orange wheels also available in 20mm width
Sold individually.
---
More from this collection