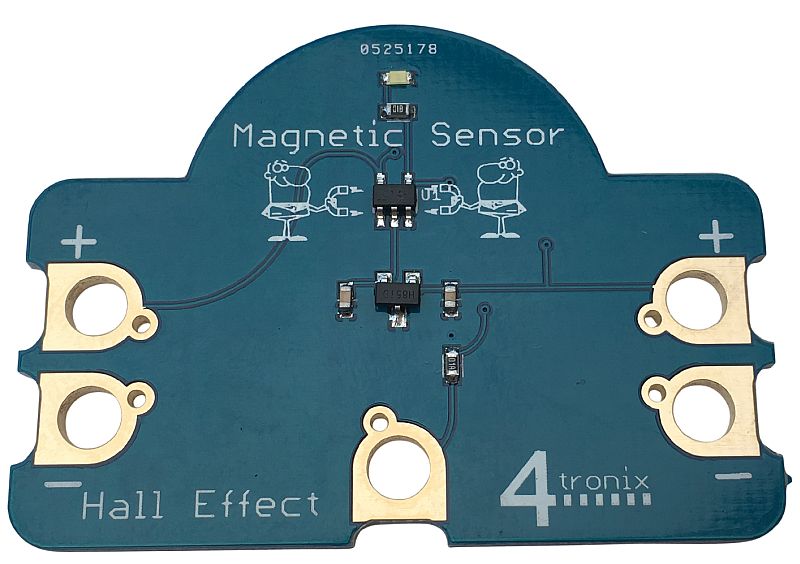 Magnetic Hall Effect Crumb Digital Input for Crumble Controller
Only 2 left!
Magnetic Hall Effect
Crumb for Crumble
(Digital Input Crumb)
This is the replacement for the old (and unreliable) reed switch Crumb and is activated by a simple magnetic field (eg. from a fridge magnet) being brought within a few centimetre of the Crumb.
The Crumb has an indicator LED that lights up when the magnet is detected. Use this for counting revloutions of a wheel by mounting the magnet on the wheel and having it turn past the Hall Effect Crumb.
See our
Crumble QuickStart Guide
---
More from this collection